Fentanyl is killing kids
Last year 100K+ people died from drug overdoses driven by fentanyl, and the
fastest growing group is under 19.
Don't let it be your kid.
GET YOUR FREE FENTANYL TOOLKIT NOW
Awareness is the first step.
Every kid needs to have a discussion with a caring adult about
the dangers of experimenting with substances.
Whether you're a parent or an educator, you can have the right conversation
to potentially save a kid's life. The Natural High Fentanyl Toolkit has
everything you need to protect kids from the dangers of fentanyl.
Natural High Fentanyl Toolkit
Fentanyl poisoning is the most important conversation you need to have with kids right now.
A recent survey found that after reviewing targeted information on fentanyl in fake pills,
young Americans were 65% less likely to consider misusing prescription pills.
Get the Natural High Fentanyl Toolkit to facilitate this critical conversation
on fentanyl using our two free lessons.
Trusted by educators around the country
Don't just take our word for it. We've heard from teachers and parents
across the U.S. about the impact this film has made on the kids in their lives.
I recently shared their documentary "Dead On Arrival" with my 5th and 6th grade students and sent out a message to our middle school and high school staff, students and families. It is powerful, relevant, and life saving.

– Kelly, educator and counselor
Just had the opportunity to view the 6-minute version of "Dead On Arrival" and immediately sent it onto the school districts in the area. I found it to be not only spot-on with the information, but also relatable. Thank you!

-Stefanie, ATOD Prevention/Education Specialist
FAQs
What is Natural High's youth drug prevention program?

Natural High is a youth drug prevention nonprofit. We offer a variety of videos and tools that are used to support parents and educators in their efforts to prevent drug use. The Natural High program has three easy steps to implementation: 1. Watch one of our 40+ engaging influencer (we call them "Storytellers") videos with kids. 2. Discuss as a class or family using our discussion guides to facilitate a thoughtful conversation. 3. Go deeper with an engaging activity. Each video has specific activities tied to the story that naturally follow the discussion. Our content is all aligned to Common Core and National Health Educator Standards.

What is fentanyl?

Fentanyl is a potent prescription synthetic opioid drug approved by the FDA for pain relief and anesthetic. Prescription opioids are powerful drugs with a high risk for dependency. Fentanyl is 80-100 times stronger than morphine. A lethal dose of fentanyl is the size of 2 grains of salt.

Why should I be more concerned about fentanyl than other substances?

While you should be concerned about all youth substance use, fentanyl is different because it's so deadly. According to data from the CDC, in 2020 there was a 560% increase in overdose deaths fueled by fentanyl. In the illicit drug market, fentanyl is being mixed with other drugs, such as cocaine, oxycodone, and Adderall. Criminal drug networks are flooding the market with fake pills and other drugs laced with fentanyl. Kids aren't intentionally looking for fentanyl, and they're unaware it's been added to the substances they're seeking. As a result, kids are being poisoned by fentanyl at a staggering rate. 

How are kids getting fentanyl?

Fake prescription pills and other illicit substances are easily accessible and often sold on social media and e-commerce platforms making them available to anyone with a smartphone, including minors. Those at risk include casual users, partygoers, experimenters, regular users, and even unsuspecting bystanders who may come into contact with the powerful opioid. 

How can I prevent fentanyl use?

Education is a key part of helping today's youth make healthy choices. They need accurate information from trusted sources. That's why your role is so crucial when it comes to the fentanyl crisis. Neither kids today nor their parents are aware of the growing dangers of fentanyl poisoning. Research has shown that kids who have opportunities to discuss the harms of drug use with caring adults fare much better. So, we encourage you to both watch the film together and have a discussion using the questions we created in the Natural High Fentanyl Toolkit. Even if substance use is the last thing you need to worry about with your kid or your students, perhaps their awareness could save a friend.

What are fake prescription pills?

Counterfeit pills are fake medications that have different ingredients than the actual medication and sold as the real thing. Fake pills have a 70% chance of being laced with a lethal amounts of fentanyl. These counterfeit pills, also known as "fentapills", are driving the significant increase in youth overdose deaths. Fentapills are made to look just like prescription drugs such as oxycodone (Oxycontin®, Percocet®), hydrocodone (Vicodin®), and alprazolam (Xanax®); or stimulants like amphetamines (Adderall®). Fake prescription pills are easily accessible and often sold on social media.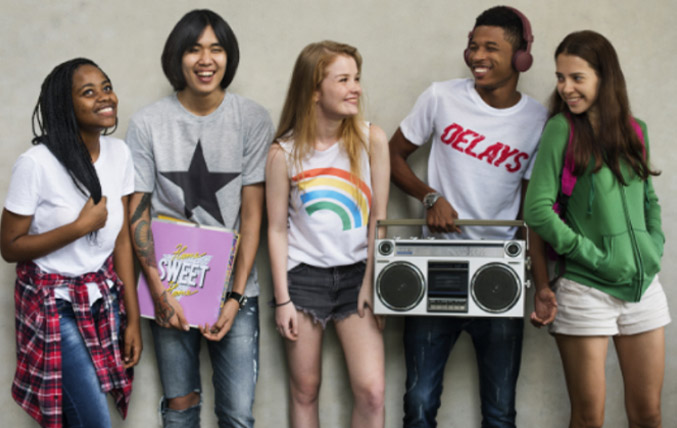 Who We Are
Natural High is a substance abuse prevention nonprofit that inspires and empowers youth to find their natural high and develop the skills and courage to live life well.
Our evidence-backed program is used in all 50 states and makes use of current scientific findings on youth behavior, brain development, social norming, and substance abuse prevention. The latest scientific research speaks to the power of positive example, of engaging influencers to create change in culture, and of course — the power of the natural high. This research shows that when young people find their true passions — those activities that uplift, motivate, and inspire them — and are supported in these choices by family, friends, school, and community, they are more likely to avoid drugs and alcohol. Natural High has dozens of Red Ribbon Week ideas for drug-free week and throughout the year.
Real Results
83%
of educators report a change in their students' perception about drugs and alcohol after going through the Natural High  program.
83%
of youth participating in the program reported that having a natural high will help fight the temptation to use drugs or alcohol.
43,000
There are 43,000 educators in Natural High's network across the U.S. and growing.
40+ We've recruited over 40 celebrity storytellers who tell powerful stories of transformation.
80,000 80,000 people have directly pledged to live naturally high.
Millions Millions of lives transformed. Still lots of work to do. That's why we need your support
I have been searching for videos to show teens for years. This is beyond impressive – I showed my two teenage kids and they shared it with their friends. It really got to them. Real facts and with emotion. I am beyond grateful to you. Keep them coming – you are saving lives! Thank you.
Macarena, Parent
I have my students create a natural high presentation of their own. Thank you for putting together these materials. I have used them in my middle school and high school health classes for the past 10 years or so.
Mark, Teacher
I absolutely love the Natural High series and use it for my 5th and 6th grades during the month of October. My 6th grade teachers enjoyed it so much, and the kids absolutely love them.  It has been an integral part of drug awareness and trying to make a life-long impact on our students.
Cheryl, School Counselor
Thanks again for the valuable resources. I'll be using them throughout the year because my students enjoyed the Red Ribbon Week videos so much. Glad to partner with Natural High to make a positive impact on our children!
Christina, Reading Specialist Educator
We had a productive talk, watched the video, and talked a bit more.  My son (age 13) was engaged in the video and we stopped it a few times to discuss and explain different things. It was also really helpful to my husband and I in educating us on fentanyl and teen drug use. The Natural High website is an excellent resource that we will continue to go back to in order to keep the conversation going!
Shawn, Parent
We showed several of your videos during RRW to our middle school students.  We received a lot of positive responses from teachers and students. I have been showing your videos for 15 years. I appreciate everything you have done to promote a drug free lifestyle to students.
Tim, School Counselor