Each year, natural high creates new red ribbon week
lesson plans for grades 4th – 12th

Easy To Use
5 days of short lesson plans for educators to use during Red Ribbon Week.

Inspiring Influencers
Stories told by influencers and athletes who kids admire and trust.

Discussion Guides
Discussion questions and activities paired with each video.

Free Curriculum
Educators and students love our free content year-round.
What Teachers Say About Natural High's Red Ribbon Week Content
I absolutely love the Natural High series and use it for my 5th and 6th grades during the month of October. My 6th grade teachers enjoyed it so much, and the kids absolutely love them.  It has been an integral part of drug awareness and trying to make a life-long impact on our students.
Cheryl, School Counselor
We showed several of your videos during RRW to our middle school students.  We received a lot of positive responses from teachers and students. I have been showing your videos for 15 years. I appreciate everything you have done to promote a drug free lifestyle to students.
Tim, School Counselor
Natural High was a great resource for our Red Ribbon Week. We had our students watch the videos and then held a contest where students showed or explained their 'natural high". I liked having the week focus on positive choices, and it was Natural High that inspired our school.
Robyn, Teacher, Kentucky
Thanks again for the valuable resources. I'll be using them throughout the year because my students enjoyed the Red Ribbon Week videos so much. Glad to partner with Natural High to make a positive impact on our children!
Christina, Reading Specialist Educator
This program is better than any drug use prevention program that I have seen in 32 years of teaching. Thank you!
Health Teacher, Pennsylvania
The videos are thought-provoking and the activities that accompany them help kids think about their strengths and purpose. I have used Natural High videos in my drug prevention curriculum at the elementary, middle, and high school levels for many years. Kids I shared it with in elementary school remember and share it at the high school level, so I know it makes a positive impact… I am forever thankful to have this resource.
Karen, Teacher, Kentucky
Natural High videos encourage our students to share their experiences and have powerful class discussions about the negative impact drugs and alcohol can have in reaching their personal and career goals.
Middle School Counselor, Virginia
I've been a school counselor for 13 years, and this is the first time I have shown a video that captured every student's attention… It also captured the attention of the teachers, who had planned on getting paperwork done.
Counselor, River Springs Middle School, Florida
I have utilized this resource for over a decade both professionally as a school counselor and personally as a parent. The NH content, statistics, and videos are relevant and engaging for multiple ages and levels. Helping youth explore their Natural High and pursue their fullest potential are key to prevention and cessation.
Angie, Parent and Counselor, Alabama
Awards and Recognition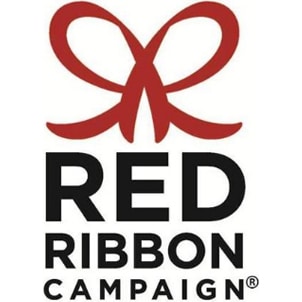 Outstanding Prevention Program Award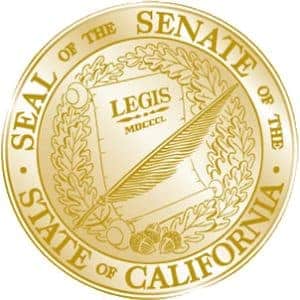 Outstanding Prevention Award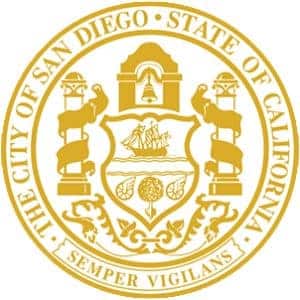 Outstanding Prevention Program Award
Natural High's Red Ribbon Lesson Plans & Video Playlist Includes:
Easy-to-use series of 5 inspirational influencer videos paired with discussion questions and
activities for your classroom. Our curriculum is designed for 4th – 12th grade students.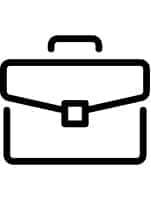 Educator toolkit
Our Red Ribbon Week Toolkit contains everything you need for a successful prevention week. The PDF features our printable lesson plans. Red Ribbon facts, information on fentanyl for your, morning announcements, and so much more.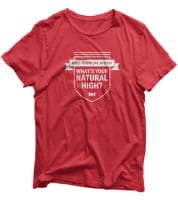 Help fund the Natural High movement and reach more kids by shopping our Red Ribbon Week and Natural High merchadise. We've got banners, stickers, shirts, wristbands, and more.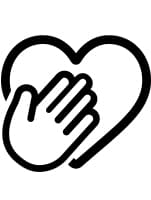 Join thousands of young people who are taking the pledge to live drug-free, standing up for what they believe in, and choosing to follow their passions and dreams by saying YES to a natural high and healthy lifestyle.
Real Results
83%
of educators report a change in their students' perception about drugs and alcohol after going through the Natural High  program.
83%
of youth participating in the program reported that having a natural high will help fight the temptation to use drugs or alcohol.
43,000
There are 43,000 educators in Natural High's network across the U.S. and growing.
40+ We've recruited over 40 celebrity storytellers who tell powerful stories of transformation.
80,000 80,000 people have directly pledged to live naturally high.
Millions Millions of lives transformed. Still lots of work to do. That's why we need your support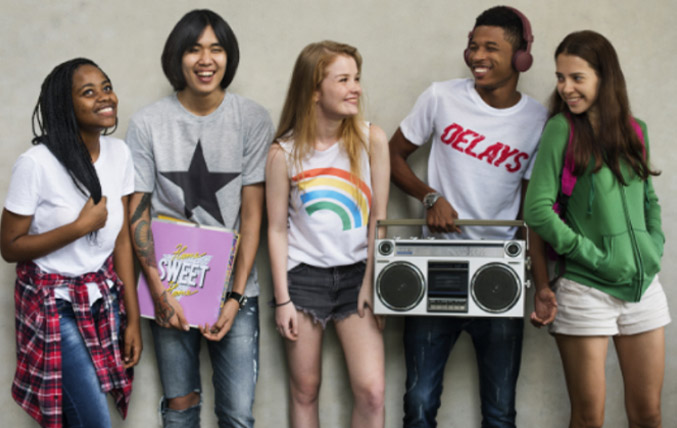 Who We Are
Natural High is a substance abuse prevention nonprofit that inspires and empowers youth to find their natural high and develop the skills and courage to live life well.
Our evidence-backed program is used in all 50 states and makes use of current scientific findings on youth behavior, brain development, social norming, and substance abuse prevention. The latest scientific research speaks to the power of positive example, of engaging influencers to create change in culture, and of course — the power of the natural high. This research shows that when young people find their true passions — those activities that uplift, motivate, and inspire them — and are supported in these choices by family, friends, school, and community, they are more likely to avoid drugs and alcohol. Natural High has dozens of Red Ribbon Week ideas for drug-free week and throughout the year.
FAQs
What is Red Ribbon Week?

Red Ribbon Week is a time for schools across the country to engage students in critical dialogues about the importance of making positive life choices and avoiding drug and alcohol use.

The Red Ribbon Week Campaign was created to honor Enrique "Kiki" Camarena. He was a special agent who worked for the Drug Enforcement Administration. In 1985, he was kidnapped by drug traffickers in Guadalajara, Mexico. His murder and death brought anger to the community and was a catalyst for the Red Ribbon Campaign. In 1988, the National Family Partnership coordinated the first National Red Ribbon Week.

Together in Kiki's honor, parents and youth in communities nationwide began wearing Red Ribbons as a symbol of their commitment to raise awareness around his killing and the destruction caused by drugs in America. Read more about Red Ribbon Week here.

When is Red Ribbon Week?

Red Ribbon Week takes place each year from October 23-31. This doesn't always fall on a Monday through Friday so some schools and communities choose the M-F week before or after.

What Can Parents Do To Participate In Red Ribbon Week?

Kids aren't just using illegal drugs, they are taking prescription medications found in the home. Teen prescription drug misuse is on the rise, so we need to educate them about this and help them build the skills to avoid drug and alcohol use.

One of the most influential factors during a child's adolescence is maintaining a strong, open relationship with a parent or caregiver. When parents create supportive and nurturing environments, children make better decisions. Providing opportunities for open discussion at school will provide opportunities for discussion at home, too.

What Are Natural High's Red Ribbon Week Lesson Plans?

Each year, Natural High creates new Red Ribbon Week lesson plans and video playlist. We have 5 days of lesson plans that include: an inspiring Natural High Storyteller video, discussion questions, and an activity. Learn more about our program and Storytellers (influencers and athletes) here.

What Grades Are Natural High's Red Ribbon Week Lesson Plans For?

Natural High's Red Ribbon lesson plans are designed for grades 4-12. We also hear educators use our Red Ribbon Week lesson plans for younger elementary students, too. If you're planning to use our content for younger students, we suggest you watch our videos first to find the ones that you think your students will relate to best.

Is There A Drug-Free Pledge For Students?