Donate
Playlists
HOW IT WORKS
Getting Started Is As Easy As 1,2,3!
Step 1

Watch

A Natural High Video

Step 2

Discuss

Together as a group or parent/child

Step 3

Go Deeper

Through fun activities
WATCH
Storytelling is powerful. And effective. Our 4-6 minute videos are dynamic, high-quality and personal stories that deliver life-changing messages to students. Research has shown that youth behavior change can be dramatically influenced by the right messaging.
DISCUSS
This is where the 'good stuff' happens. After watching a video we make it easy for you to facilitate a thoughtful conversation with our discussion guides. We give you what you need to ask meaningful questions and draw all students or children into a dialogue about the story they just watched. You can also make up your own questions, of course.
GO DEEPER
We've designed interactive ways to go deeper into concepts shown by the storytellers in the videos. Each story has specific activities tied to the story that naturally follow the discussion. We also have a whole library of activities that can be used after any storyteller video.
Click here to sign up to receive relevant, research-based articles that will help you protect your student or child and navigate the middle school and high school years as a parent or teacher.
In response to the current Covid-19 pandemic, we are turning our attention to making sure that parents and educators have all the resources they need to help young people make the right choices during this challenging time.
Multiple studies have already shown that rates of drug and alcohol abuse are on the rise during the pandemic, and one recent article called it the 'perfect storm.' Some have predicted as many as 75,000 collateral deaths from substance abuse.
Natural High understands the urgent necessity for prevention during this time and is committed to providing young people with access to free and effective resources and helping them build the skills they need to thrive. We are sharing our free content for all who need it in several easy-to-access formats.
Support Natural High
We provide all of our content free of charge so that kids, educators and families everywhere can access quality drug and alcohol prevention resources. We rely entirely on philanthropic support to make this happen. If you would like to make a contribution in support of our efforts, we would greatly appreciate it!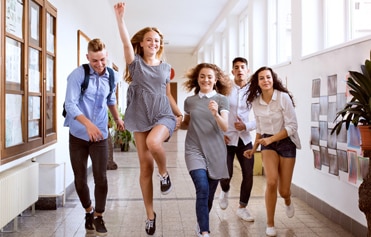 Pledge To Live Naturally High
Signing the pledge to live naturally high, and including a parent or guardian, can help kids keep themselves accountable to making good decisions.
Sign the Pledge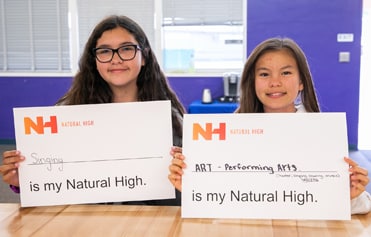 Share Your Natural High Activity
We know that having a natural high helps kids stay engaged in healthy activities. This activity helps kids think through their natural high and asks them to share it with their community!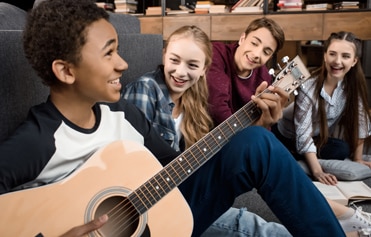 Coping Skills Blog Post
This time of physical distancing can be a great opportunity for young people to build positive coping skills. Read our post on the importance of building positive coping skills.
Get instant access to 40+ Natural High storytellers, prevention tools and more!
"I have been an intermediate school counselor for 27 years and I'm especially impressed with your product. I have shown it school wide for the past two years. Keep up the great work!!!"
Beverly, Counselor, California
"I've been a school counselor for 13 years, and this is the first time I have shown a video that captured every student's attention... It also captured the attention of the teachers, who had planned on getting paperwork done."
Counselor, River Springs Middle School, Florida
"It is the best anti-drug message I've seen in 10 years of education. The students respond to the real people's testimonials. They can relate to it, which is imperative."
Educator, North Carolina
"This program is better than any drug use prevention program that I have seen in 32 years of teaching. Thank you!"
Health Teacher, Pennsylvania
"Natural High really is the best anti-drug material I've seen in almost 30 years of education."
Middle School Counselor, Virginia