The Importance of Building Positive Coping Skills
We all know that this is a challenging time to be a kid. Young people are having to adjust to a new way of life, distanced from their friends and many of their favorite activities.
It's easy, during such times, for kids to fall into bad habits. 
It's a proven fact that kids or teens who lack healthy coping skills are more likely to act out and pursue unhealthy coping strategies as a way to manage stress and anxiety.
Using drugs and alcohol is a prime example of a negative strategy kids may engage in. 
But this time of distancing can also be a great opportunity for young people to build positive coping mechanisms. 
Related: What Parents Can Do to Prevent Drug Abuse
What does this mean?
It means building a good foundation so that when life gets challenging, kids naturally turn to positive behaviors instead of negative ones.
All kids, no matter what their age and stage, need support managing their emotions in a healthy way. According to parenting site Verywell Family,
"It's important to teach [young people] coping skills that can help them face their fears, calm themselves down, and cheer themselves up."
These articles from Verywell Family and Parent and Teen list some great positive coping skills that you can help the young people in your life develop. 
Developing Coping Skills for Teens & Kids
The first step, as always, is frank and honest discussion.
Have your child or student list out some of the positive activities that they can do during this time that help them feel happy, relaxed, and engaged.
Help them set up a regular schedule, so that they do these activities every day and get in the habit of practicing positivity!
It's also up to us as parents and educators to lead by example by modeling the steps we are taking to maintain our own mental health — whether it's meditation, prayer, physical activity, cooking, artwork, or hiking.
Our natural highs help us cope with these uncertain times and can be a great example for the young people around us.
This time at home together gives us a precious opportunity to have meaningful conversations with our loved ones and revitalize our relationship with our kids. We can be a good example for kids who might be anxious, bored, and trying to cope with an unfamiliar situation. We can spend the time together learning good decision-making skills and reinforcing the positive lessons of life. 
Natural High wants to help you keep your kids engaged, informed and active. Natural High is here to provide compelling content and activities to help get kids through these uncertain times.
This is why we've created our Distance Learning Playlist, featuring compelling video content from nine of our Natural High Storytellers.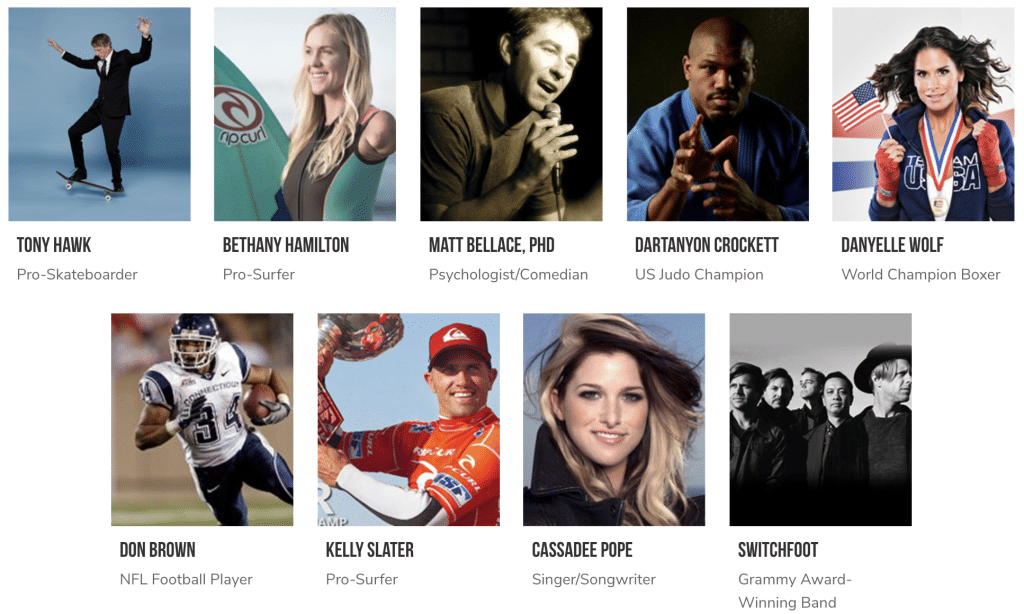 This playlist is free for everyone — whether you're a teacher holding classes at a distance or a parent spending lots of time with your kids at home — no logins or passwords required. It includes storytellers your kids will recognize and love, including pro-surfer Bethany Hamilton, skateboarding legend Tony Hawk, Grammy Award-Winning Musicians Switchfoot, and many more.
Each short video features opportunities for reflection and discussion as well as activities that your kids can participate in. All of the activities provided are friendly for at-home use, and some engage the entire family!
We've also got a free, on-demand webinar for anyone, educator or parent, who would like help utilizing the playlist! You can sign up here to get instant access!
Cultivating positive coping skills during times of stress and anxiety is more critical now than ever, for kids or teens as well as the rest of us. Natural High is here to help.