A Washington Teacher Shares His Success With Other Educators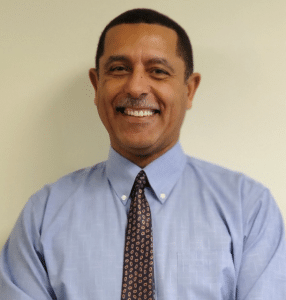 Mario Reaves, MEd, ESA, a school counselor in Washington State, has been using the Natural High curriculum with elementary students since 2009 and has now created an online course for teachers looking to use Natural High in their classrooms.
As a counselor, Mario is able to incorporate the curriculum year-round to address important events, like Red Ribbon Week (October), and Alcohol Awareness month (April) and has shared it with hundreds of students.
He loves the message at Natural High because it's "not a scare tactic" and provides kids with hope and purpose.
Mario especially enjoys using the Natural High content with students in the spring as they are getting ready for summer. In the summer kids have a lot of downtime, and he wants to prepare them to make good choices with that time. He works to help students learn how to set goals and fill their time with productive activities.
After finding success with Natural High content in a variety of ways, Mario found a way to share his success with other educators. He now teaches a course, Hooked On Success: Helping Students Find Passion & Purpose In Life, for continuing education credits. The course is offered at a discount for Natural High Educators, no prior Natural High experience necessary.
Click here to learn more about the course. 
Two Ways Mario Applies Natural High In The Classroom
In addition to using the Natural High content with his students, Mario enjoys connecting the curriculum to real-life situations and relationships.
He asks his students to send letters to the neighboring high school seniors, asking the seniors to not get involved with drugs or alcohol during prom week. In their letters, the elementary kids share what they are learning about the importance of finding a Natural High.

He also runs a Natural High talent show for students to perform their Natural Highs in front of other students and their parents. 
In addition to teaching the course with Heritage, Mario currently works for the Clover Park School District at Lake Louise Elementary. He served as a Professional Education Board member for City University of Seattle and has been recognized locally and nationally for the proactive work that he does with students, teachers, and his surrounding community. He has logged over 5,000 hours of classroom instruction time teaching from a comprehensive counseling curriculum. His favorite, he admits, is Natural High's curriculum.