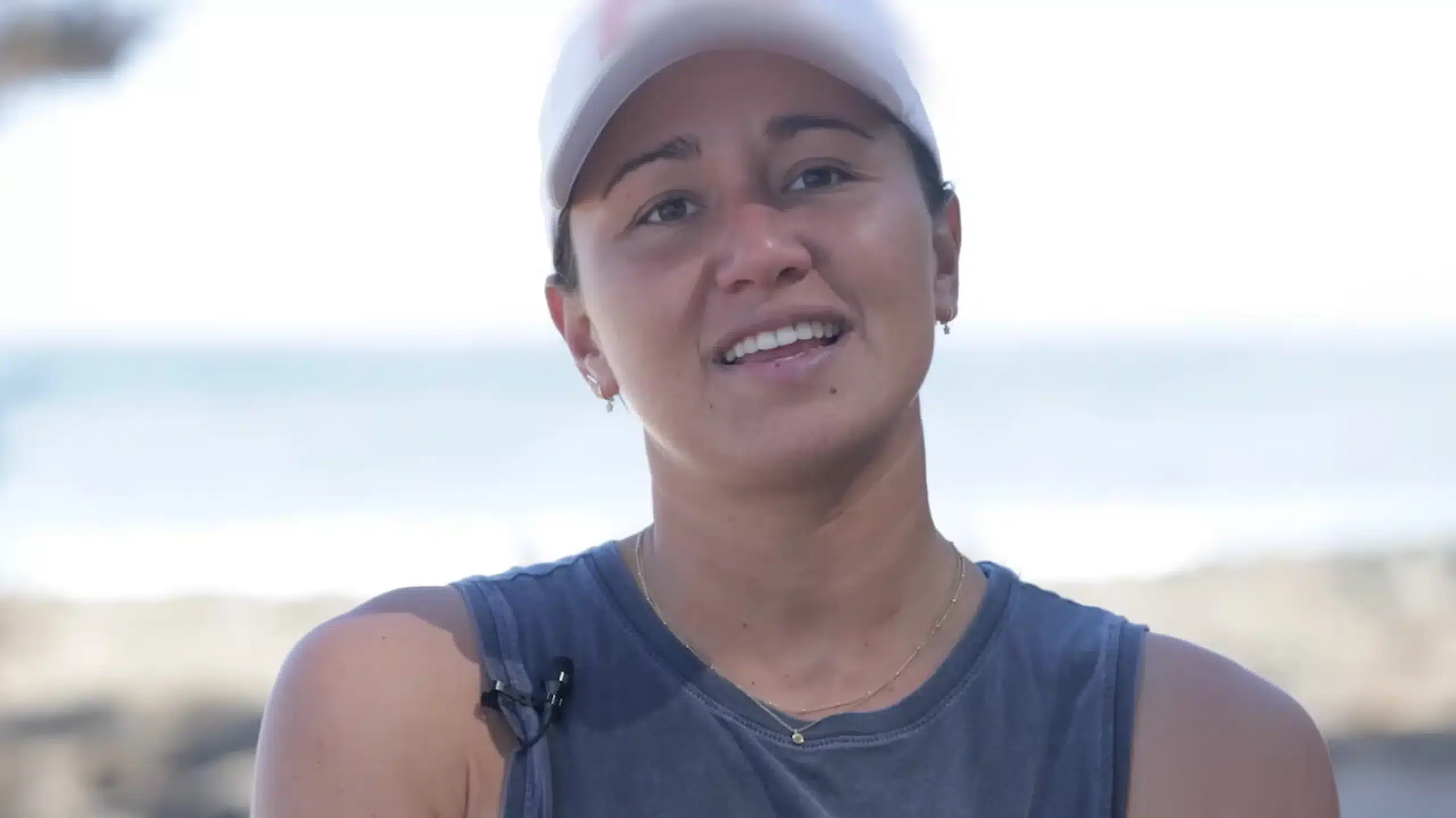 Follow The Steps
Step 2: Discuss 15-30 minutes

Step 3: Select Activity
DISCUSSION QUESTIONS
Some suggested questions to ask after you watch the video:
Download PDF
Question #1:
What are the big, bold dreams you have for your life?
Question #2:
Who are the people you look up to that you consider successful and full of life and joy?
Question #3:
What would you do differently if you took your dreams seriously?
Question #4:
What's a habit you have now that might not help you in the pursuit of your dreams?
Question #5:
What would you be willing to change or do differently to achieve your dreams?
Question #6:
Carissa is exposed to alcohol yet she chooses her natural high as a way to say "no" – do you have a plan to say "no"?
Carissa Moore – Pro Surfer
Carissa Moore | 2min 35sec
Carissa Moore is a four-time World Champion from Honolulu, Hawaii, and in 2021, she was the first woman to ever win a gold medal in surfing at the Olympics.
At the age of 16, she became the youngest champion at a Triple Crown of Surfing event and won the Reef Hawaiian Pro, and at the age of 18, she became the youngest person to win a surfing world title.
Since she was a young girl, Carissa's been relentlessly focused on one thing: becoming the best in the world. Inspired by the greatest champions before her, and supported by her family to pursue her dreams, she trained for over fifteen years to finally reach the pinnacle of her sport. Having such a daunting goal enabled her to stay focused, positive, and healthy in her choices for pursuing her natural high.
Carissa has leveraged her well known name to a handful of good causes over the years. In 2010, after winning her first CT event in New Zealand, she donated her entire check to the local boardriders club in recognition of their hospitality. She's advocated openly about the dangers of binge eating, sexism, and body shaming. And she's an avid crusader for the environment.
Explore More Storytellers