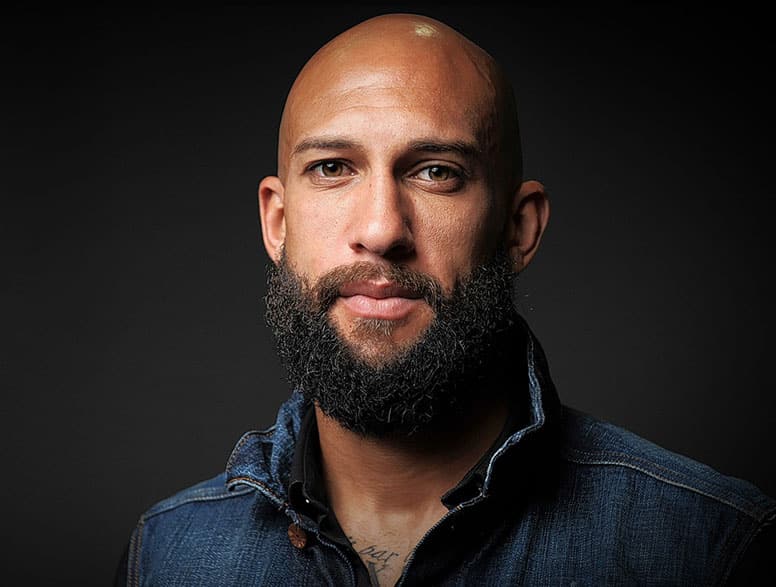 Follow The Steps
Step 2: Discuss 15-30 minutes

Step 3: Select Activity
DISCUSSION QUESTIONS
Some suggested questions to ask after you watch the video:
Download PDF
Question #1:
How does hard work relate to success in your life? Can you give an example of something that you have worked hard for and that has yielded success?
Question #2:
Soccer and playing with his brother and friends brought Tim joy as a child. What brings you joy?
Question #3:
Tim had friends who used drugs and that reinforced an image of drug use that helped him stay off drugs. Can you identify with this? If so, how?
Question #4:
Tim talks about picking yourself up after a loss. Have you ever had to do that? Talk about your experience. Was it hard to do? What did you learn?
Question #5:
Tim talks about wanting to win and how that drives him. What drives you? What is a milestone you are looking forward to?
Tim Howard – Pro Soccer Player
Tim Howard | 4min 24sec
U.S. Men's National Team and Everton goalkeeper Tim Howard grew up loving sports so much that he never even thought of doing drugs. To him, it just was not worth it. After completing the Tim Howard worksheet, encourage students to share their natural highs by having them hashtag #LiveNaturallyHigh on their social media accounts.
Explore More Storytellers