Shelly McTighe-Rippengale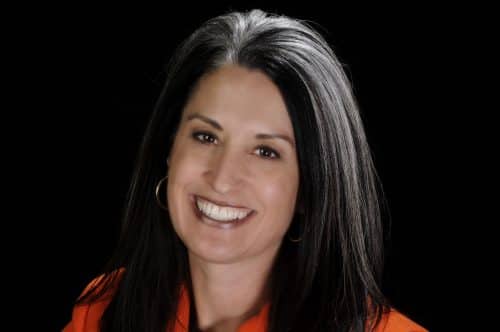 Shelly has been with the YMCA of San Diego County for 32 years, with 11 of those years in her current position as its first female Senior Vice President and Chief Development Officer.  Shelly currently oversees a $175 million dollar comprehensive campaign spanning ten years. She directs and manages an Annual Campaign of $7 million from 18 branch campaigns and an Association campaign ($1.7 million).  Her role includes managing 5 capital development projects, grant proposals and cooperative agreements, a 1,200+ member Heritage Club (planned giving society), strategic development marketing plan and the engaging and training of board members. You can reach Shelly at shelly@naturalhigh.org.
Shelly is a homegrown San Diego native, graduating summa cum laude, with a B.A. in Journalism with an emphasis in Radio/TV and where she was awarded SDSU's Outstanding Journalism Graduate (1993).  She also attended the University of California at San Diego for undergraduate coursework.  Shelly is a graduate of the YMCA Executive Development Program and Management Action Program (MAP).  She holds a Certificate in Fundraising Management from Indiana/Purdue University, is a YMCA Faculty Trainer and Chair of the North American YMCA Development Organization (NAYDO).  An active community member, Shelly was honored with the Woman of the Year, Women in Leadership award from the San Diego East County Chamber of Commerce.
Shelly and her husband Troy are busy at home raising a 14-year-old daughter.  She was Vice Chair of the Parkway Middle School Site Council (2017-2019) and served as Chair of Fletcher Hills Elementary School Site Council (2013-2015).
Shelly's natural high is empowering others to succeed.
« Go back